Changing Lives By Empowering an Indigenous Workforce

The National Indigenous Training Academy (NITA) aims to "change the lives of Indigenous Australian's by providing market leading training and employment programs and empowering a growing Indigenous workforce" at both Ayers Rock Resort and Mossman Gorge.
The unique training, working and residential program supports trainees to participate in the local community, learn life skills and build a solid foundation for their future career. It includes accommodation and a dedicated residential and training team on location.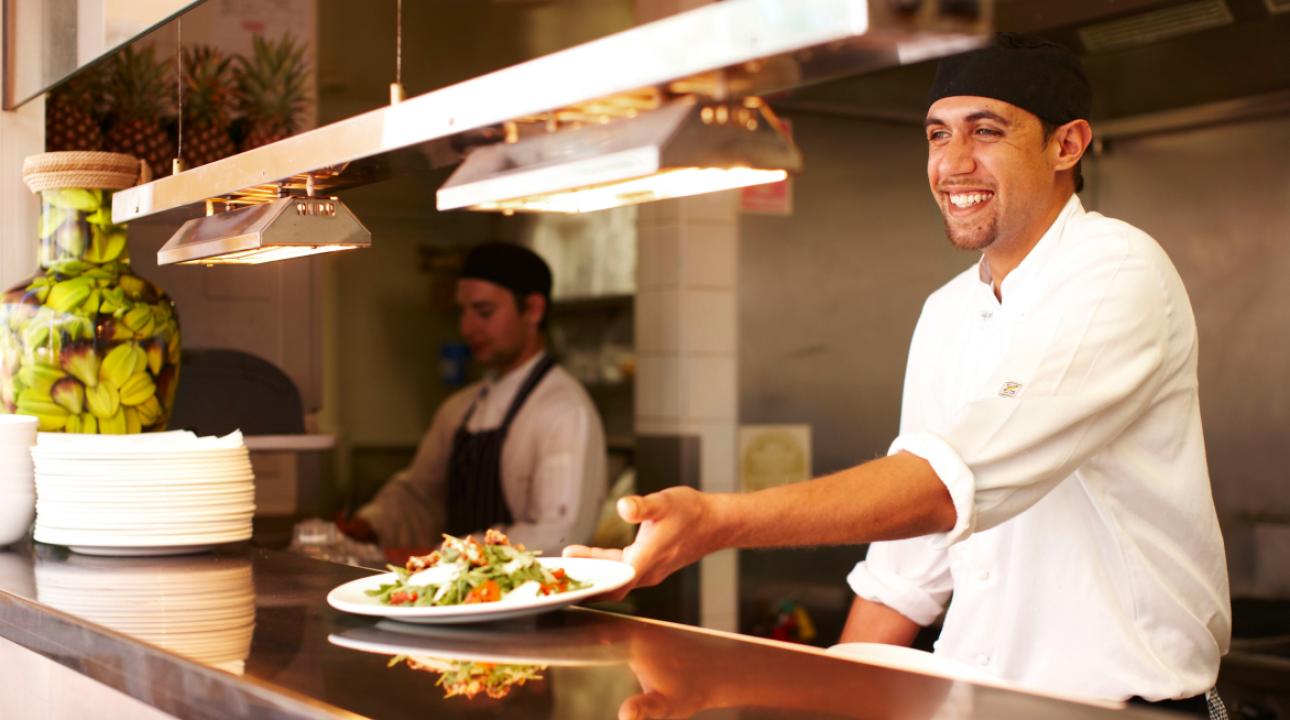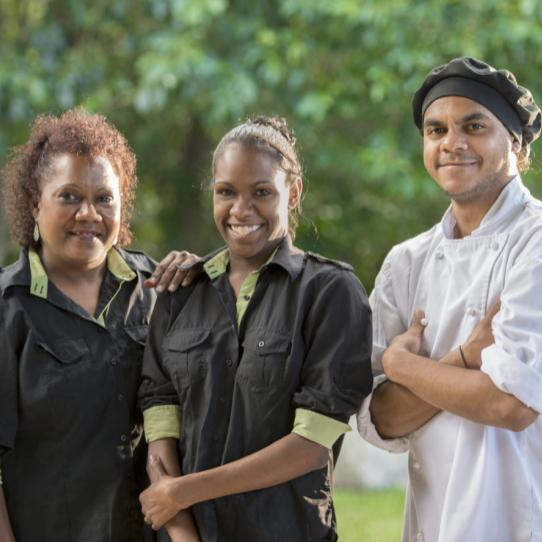 Small Community, Big Opportunities
In partnership with William Angliss Institute RTO ID 3045 and Charles Darwin University RTO ID 0373, NITA delivers a number of nationally recognised qualifications and provides critical long-term pathways into the workforce across the hospitality, tourism, horticulture and retail sectors.
Upon successful completion of the traineeship, there will be opportunities to explore future employment with Voyages Indigenous Tourism Australia or one of its many partners in the following roles:
Food and Beverage Attendant
Gardener
Guest Services
Housekeeper
Houseman
Kitchen Steward
Laundry Attendant
Porter
Public Area Cleaner
Reception/ Administration
Retail Assistant
NITA has helped over 500 young Indigenous Australians successfully complete a qualification in Hospitality, Tourism, Retail or Horticulture.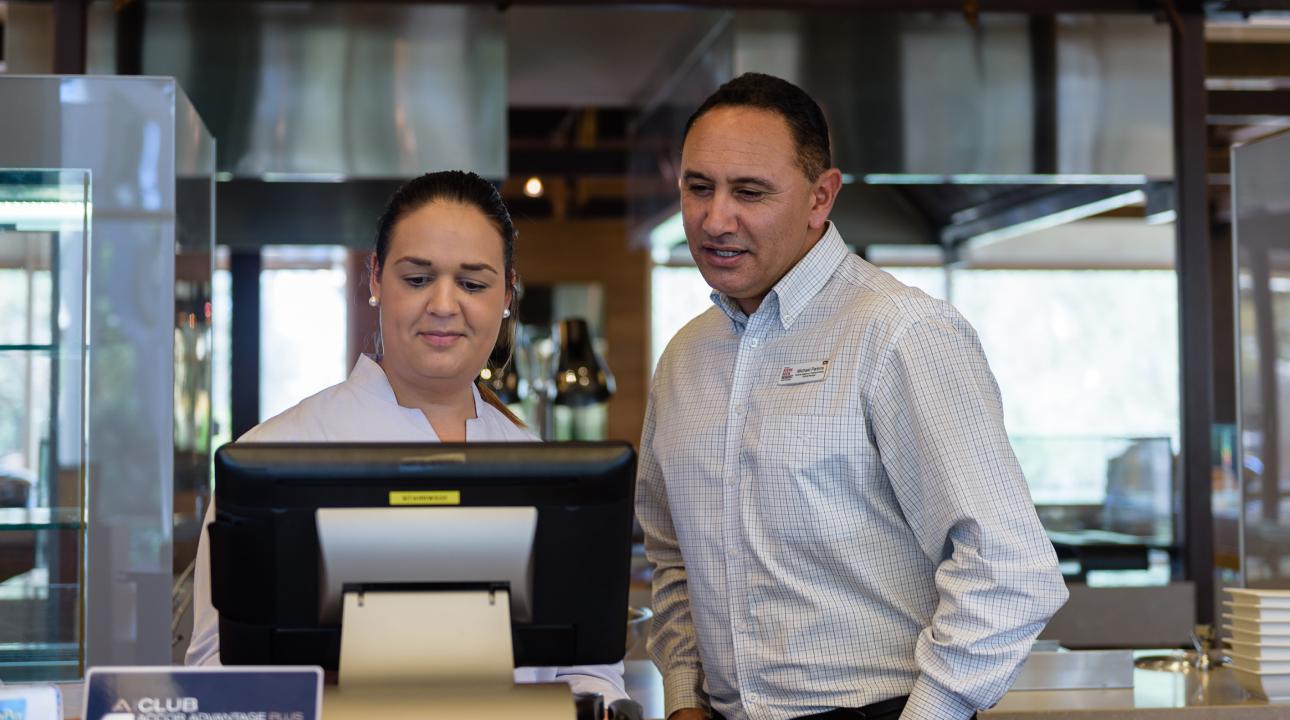 Am I Eligible for a Traineeship?
To be eligible for one of our traineeships you must:
Be committed and ready to start a career in the Hospitality, Tourism, Retail or Gardening industry
Be committed to make a commitment to live on site at Ayers Rock Resort or Mossman Gorge Centre for the duration of the traineeship
Be aged between 18 and 25 at the time of commencing the program, and
Identify as an Aboriginal or Torres Strait Islander person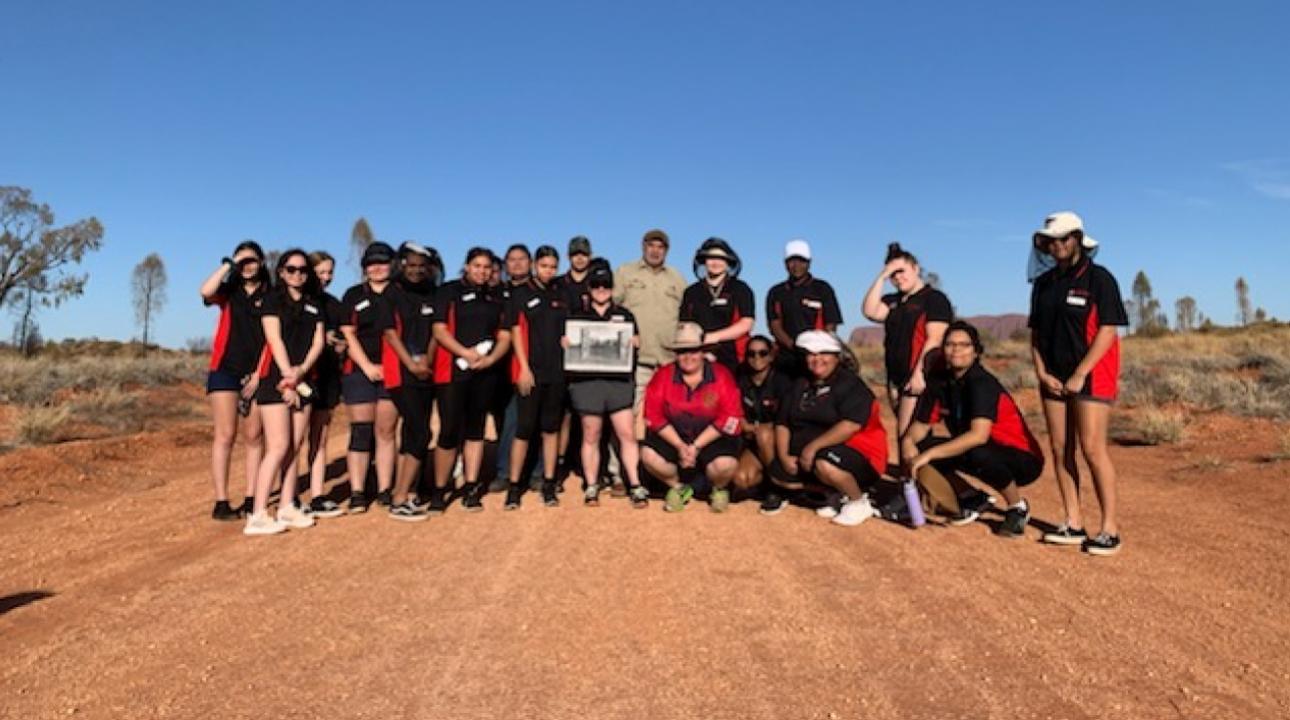 Join our Alumni
If you are a former trainee, we want you to join our growing NITA Alumni!
It's an opportunity to stay connected, share accomplishments, network and explore job opportunities with us or one of our many partners.
Testimonials
I made my way to the Red Centre to try something different, have new experiences and make a new career. The most memorable part of my traineeship was finally getting the hang of my job and growing in confidence.
I planned to stay for 5 years, learn Horticulture and return home to open a business. 10 years later I'm still here, I'm an Assistant Manager and know more than enough to run my own business.
I enjoyed meeting Mob from different areas and learning more about their ways because all I had known at the time was my own culture and practices. Knowing that I was able to start and finish something on my own was huge for me. I stayed on at Ayers Rock Resort and now work in the NITA team!
I had no work opportunities back home and NITA was the only call back I had. I ended up meeting my best friend, ran into my little brother I adopted in high school and now manage the Residents Club.
I did my traineeship in 2015 and got the opportunity to work at Tali Wiru that same year. I'm now the Food and Beverage Supervisor for Outdoor Dining at Ayers Rock Resort and my proudest achievement was when we won 3 Golden Plates for our 2018 season at Tali Wiru.