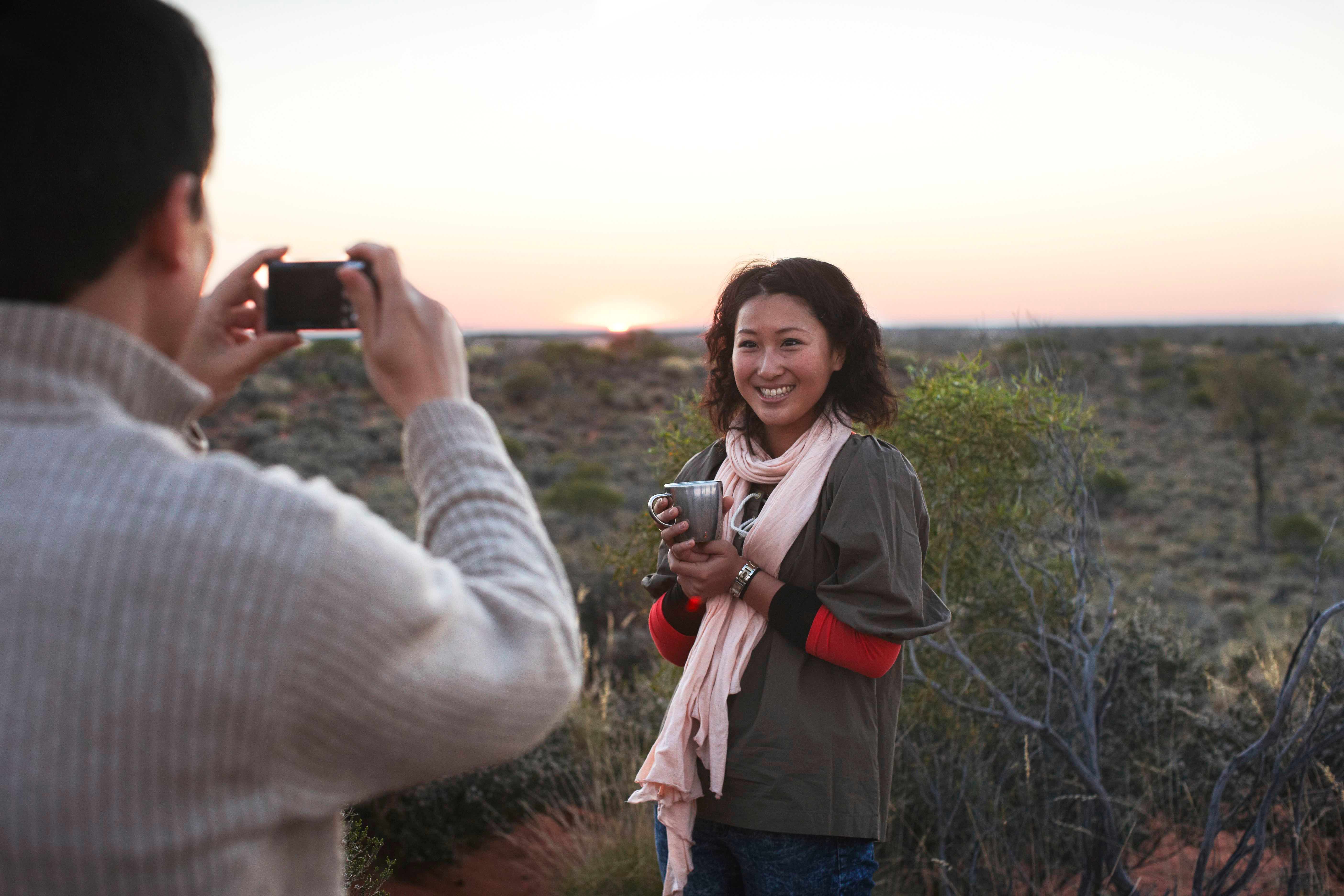 Voyages launches guest app for Ayers Rock Resort
Website upgrade to include new ChatBot 'Malpa'
18 November, 2020
Voyages Indigenous Tourism Australia is undergoing a major digital transformation with the creation of a new mobile app and upgraded websites for Voyages Indigenous Tourism Australia and Ayers Rock Resort.
The new app will improve the guest experience and, most importantly, enhance guest safety measures to adhere to social distancing norms and guidelines set by the Northern Territory government.
Guests using the mobile app will be able to check in and out of the hotels remotely, make restaurant reservations at Ilkari Restaurant at Sails in the Desert Hotel and order in-room dining, plan tours and create activity itineraries.
The App also includes a ChatBot called Malpa, (meaning 'friend' or 'helper'), which will be specially programmed to help with specific questions – even offering translations in the Pitjantjatjara language used by the local Anangu people of Uluru. The app will also feature an interactive map of the surrounding area, including directions to key points of interest, listings and descriptions of places to go, services offered and retail options, with a 'wish list' facility available.
The Ayers Rock Resort Planner app will have a second phase of development, which is expected to launch in April 2021. In addition to the current capabilities, it will offer access to special deals, the ability to book tours and activities, and reserve tables across all restaurants. Guests will also be able to book spa appointments.
As part of the overall digital development program, the Ayers Rock Resort and Voyages websites have been given a fresh new look and feel to make it easier and faster for users to book their holiday to Uluru. The new site also includes the Malpa chatbot, to help answer the Frequently Asked Questions on the resort website. The website will also have a new booking engine, to transform the way guests book and make reservations, eliminating a lot of manual processes.
Ana Sofia Ayala, Chief Marketing Officer at Voyages Indigenous Tourism Australia, said: "This digital journey has transformed our business. Our guests are our priority and their experience pre, during and post arrival is critical for the business."
For more information go to: www.ayersrockresort.com.au or call 1300 134 044.