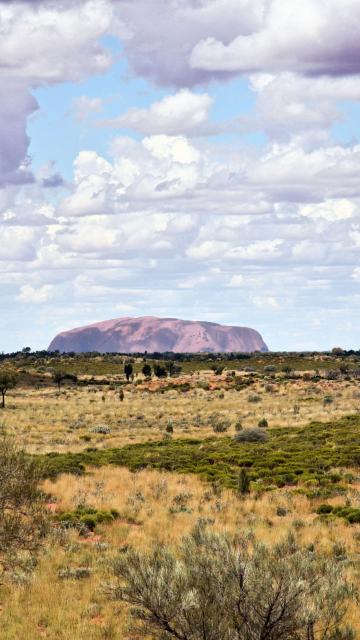 Monday, 09 March 2015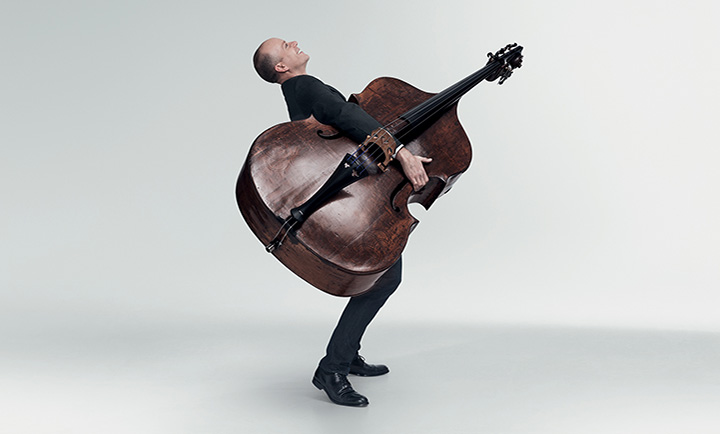 Ayers Rock Resort is delighted to announce that for the first time the Australian Chamber Orchestra (ACO) will perform a series of intimate concerts led by Richard Tognetti at Ayers Rock Resort on Friday 30th and Saturday 31st October 2015.

The ACO Uluru Festival will feature special guests ARIA winner William Barton playing didgeridoo and ARIA nominee Steve Pigram lending his soulful voice and rhythmic guitar to harmonise with the ACO.

"The ACO Uluru Festival is an extremely exciting event that offers guests another element to their experience in the spiritual heart of Australia," said Voyages CEO Andrew Williams.

Limited to a maximum of 380 guests, the performances will take place in the intimacy of the Uluru Meeting Place. The program will feature three concerts; Friday evening, Saturday morning and Saturday evening.

A highlight of the Friday performance Vox Amoris, is a work composed for Richard Tognetti by esteemed Latvian composer, Pēteris Vasks. The work speaks about the greatest power in the world - love. Vasks' wish for the piece is for it to "reach the listeners making the world a little brighter and more open to love". The music of one of the great Baroque composers, Rameau, adds transparency, subtlety and refinement to this program which concludes with some of Tognetti's famous arrangements including Radiohead's How To Disappear Completely, sung by Principal Violin Satu Vänskä, and special guest, William Barton, with his own music on didgeridoo, accompanied by the ACO.

The concert at 11am on Saturday includes works written for the ACO by one of Australia's greatest composers, Peter Sculthorpe, juxtaposed with concertos by the Baroque master of string composition, Vivaldi. Sculthorpe died in August 2014, and one of his most defining qualities was his ability to create the feeling of the Australian landscape in his music. This was achieved in part by his study of Aboriginal music, as well as his deep love of landscape, and his concern with issues of conservation.

Saturday evening's concert pairs the music of contemporary Estonian composer of classical and sacred music, Arvo Pärt, with that of the great JS Bach, revered for his technical command, artistic beauty, and intellectual depth. Pärt, the leading exponent of the famous hypnotic Baltic sound, brought us a sort of 'new spiritualism'. His music, beautifully written for strings, is paired with Bach's Art of the Fugue and the A Minor Concerto for Violin, featuring Richard Tognetti. Steve Pigram, a friend and regular collaborator with the ACO, joins the Orchestra to sing and perform several of his well-known and much-loved songs, including his famous Mimi.
"I always dreamed that I would be able to bring the meditative aspect of post-modernism, that is Arvo Pärt and Peter Sculthorpe, into the dreamiest landscape on the planet - the red centre of our glorious land," said ACO Artistic Director Richard Tognetti.
Three exclusive dining events will complement the concerts over the weekend – a poolside welcome dinner on Friday night including a traditional Welcome to Country and star talk, a long lunch featuring tastes of the Outback and a celebratory gala dinner on Saturday night following the final concert where members of the Orchestra will be present.

Concert packages are available with seating at all three events, starting from $395 per person.

A variety of packages are available for the event:
2 Night Uluru Package
From $276* per person twin share
Includes Accommodation, free Indigenous activities program, return Ayers Rock Airport transfers, and BONUS children 15 years and under stay FREE.
3 Night Uluru Package
From $387* per person twin share
Includes Accommodation, free Indigenous activities program, return Ayers Rock Airport transfers, and BONUS children 15 years and under stay FREE.
For more information go to ayersrockresort.com.au
For bookings contact [email protected] or 1300 134 044.

*Conditions apply, subject to availability. Lead-in rate, based on two adults sharing a room, based at Outback Pioneer Hotel. Valid for travel 1 July – 2 November 2015. Book by 30 April 2015. Children 15 years and under stay free using existing bedding.