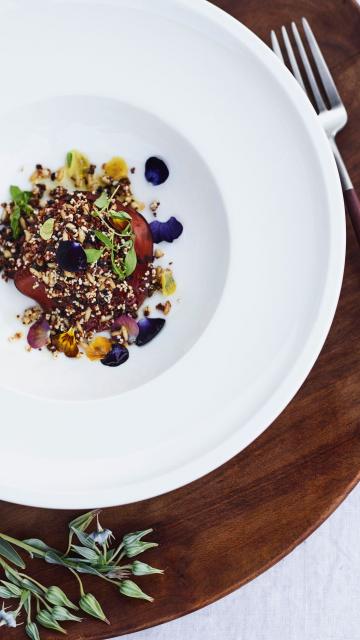 NEW FINE DINING EXPERIENCE FOR AYERS ROCK RESORT
Tuesday, 19 September 2017
Voyages is delighted to announce the launch of an exclusive new fine dining experience, Tali Wiru, which will commence nightly at Ayers Rock Resort from 22 October 2017.
Mayu Wiru, meaning 'beautiful flavour' in local Pitjantjatjara, is a premium experience for a maximum of 16 guests that will combine the epitome of fine dining together with a premium Field of Light experience.
Ray Stone, Executive GM Sales, Marketing and Distribution for Voyages Indigenous Tourism Australia, commented: "We have been overwhelmed by demand for premium experiences, and we are delighted to introduce the new Mayu Wiru concept, which will be on offer during the warmer months. This very special evening will combine an exceptional gourmet menu celebrating the ancient flavours of Indigenous Australia with the most exclusive way to experience Field of Light Uluru".
The evening begins with Champagne and bush tucker-inspired canapés at a private lookout within the grounds of Sails in the Desert hotel, followed by a 3-course table d'hôte Indigenous-inspired menu with perfectly matched wines in the hotel's private dining room. After dinner, guests are transported to a dune top for a nightcap and to enjoy panoramic views of the stunning Field of Light Uluru and a star talk on the southern night sky. This special evening ends with a private 30-minute escorted walk through the magical art exhibition.
Mayu Wiru will run daily from 22 October to 24 March each year, during the hiatus of Tali Wiru. Prices start from $295 which includes return hotel transport, full menu, matched wines and entertainment.
For further information visit: https://www.ayersrockresort.com.au/experiences/tali-wiru
For bookings contact [email protected] or 1300 134 044.