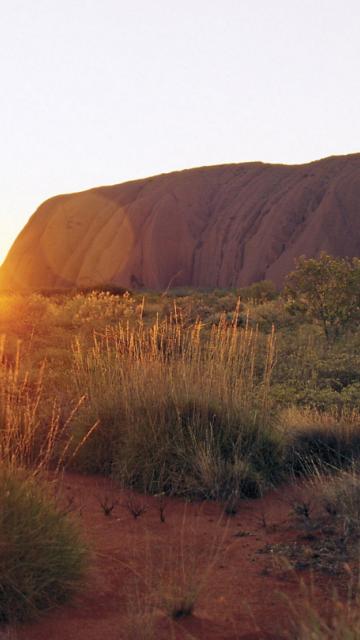 Opera Australia to Perform Uluru Encore in 2019
Friday, 22 November 2019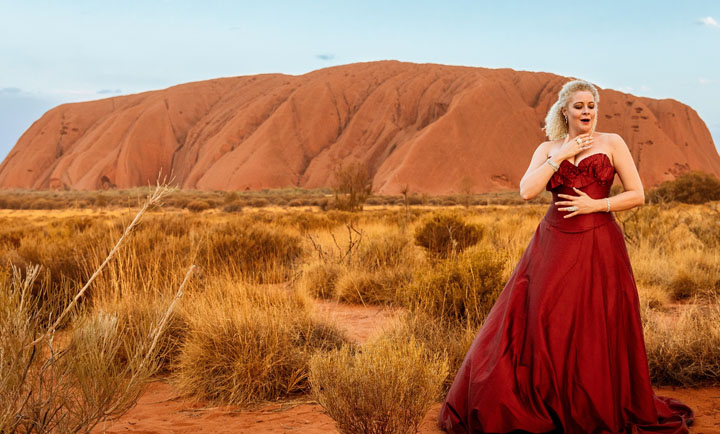 Voyages Indigenous Tourism Australia is delighted to announce that due to the incredible success of the inaugural Opera Australia performance at Uluru in 2019, the opera will return to Uluru from 11-13 December 2020 with an expanded program of four uniquely intimate performances. Packages go on sale Friday 22nd November.

"This year's performance completely sold out in just five days, and the event itself was a great success, so we knew that we needed to find a way for a bigger encore performance", said Voyages CEO Grant Hunt.

"It was such an honour to perform in front of the Rock this year, you could feel the excitement and awe ripple through the audience", said Lyndon Terracini AM, Opera Australia Artistic Director.

"We're thrilled to be partnering with Voyages again to announce our return to Uluru in 2020 – it will be a fabulous showcase of our incredible singers and musicians, combined with the spectacular outback landscape and the spiritual energy that is Uluru", said Lyndon.

Guests in 2020 will be able to curate their own operatic experience from the program, choosing one or multiple performances depending on their own preferences.

The weekend commences on Friday night with the Marriage of Figaro Poolside Dinner set in the luxurious poolside surrounds of Sails in the Desert. Opera Australia will present a performance of the joyous final act of Mozart's Marriage of Figaro, playfully staged under majestic ghost gums with ornate costuming and atmospheric lighting. Guests will then enjoy a sumptuous gala 3-course dinner inspired by the award-winning Tali Wiru, a signature dining experience at Ayers Rock Resort.

On Saturday morning, on a dune top overlooking the spellbinding colours of Field of Light Uluru's 50,000 glass spheres and during a magical desert sunrise, the Brahms Liebeslieder Waltzes Sunrise Performance will take place. With four of Opera Australia's finest singers and a string quartet for an audience limited to 100 guests, this intimate recital will be a celebration of some of the world's most popular love songs. The performance will be followed by a light breakfast.

The main event, Opera at Uluru, on Saturday evening will feature some of Opera Australia's finest singers performing under the stars, accompanied by a chamber orchestra, marrying sublime art with a uniquely Australian setting. As the sun sets over the desert backdrop, the performers will be illuminated by Field of Light Uluru. Details of the program will be announced later in the year.

On Sunday morning guests will have the opportunity to experience Taryn Fiebig with Cello, Sunrise Performance, an exclusive outdoor recital performed as the sun rises over Uluru and Kata Tjuta. The Helpmann Award-winning soprano and accomplished cellist will create a stirring musical journey, and with the audience limited to 100 guests, this magical acoustic recital is sure to be a moving experience.

"We know that our guests are drawn time and again to the magic of Uluru, and that they want to engage in a range of experiences that allow them to gain a deeper enjoyment of the destination. With the Uluru Climb now closed it's more important than ever that we continue to create experiential options, which is why we have worked hard to enable Opera Australia to perform once again here in the heart of Australia," said Grant.

Packages start from $725 per person and include accommodation at Desert Gardens Hotel (Twin share) plus entry to the Opera at Uluru Gala Concert.

For more information on the full range of packages go to: www.ayersrockresort.com.au/OA or call 1300 134 044.