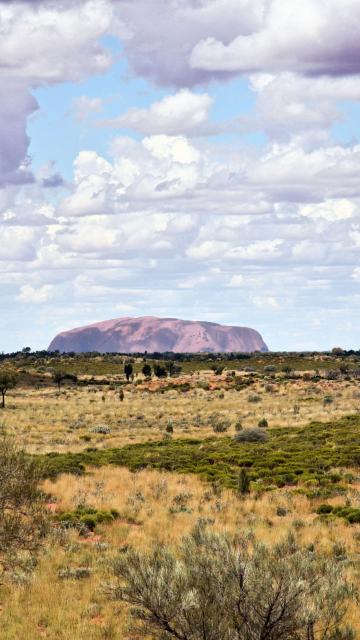 Record year for Australian Outback Marathon at Ayers Rock Resort
Thursday, 04 June 2015
Now in its sixth year, Ayers Rock Resort will once again play host to the Australian Outback Marathon on Saturday, 25 July 2015. With 8 weeks still to go, a record number of entrants have already registered from over 20 countries to kick up the red dust while enjoying spectacular views of Uluru and Kata Tjuta.
With participation increasing each year since 2010, the Australian Outback Marathon is a firm fixture on the Australian running calendar, with close to 500 entrants already registered for this year's race.
Race organiser and sports tour operator, Travelling Fit, designed the event six years ago to be enjoyed by runners of all abilities, offering a full marathon, half marathon and two fun runs. Most of the race course is set amongst trails and bush tracks with only 10% on sealed roads,
Voyages Executive General Manager Sales, Marketing and Distribution Ray Stone says interest in the event is already exceeding expectations and attracting a record number of entrants.
"We are delighted to once again partner with Travelling Fit in support of the Australian Outback Marathon as it positively promotes healthy living and engages interest and participation from the local Indigenous communities," says Ray.
"Whether you're an amateur or avid runner, there is still time to register and enjoy this opportunity in the spiritual heart of Australia."
With the combined support of Voyages Indigenous Tourism Australia and Travelling Fit, students from the local Pipalyatjara Anangu, Ernabella Anangu and Amata Schools are encouraged to partake in the event with annual sponsorship. This year 50 students have registered from these local schools to participate in the fun run event.