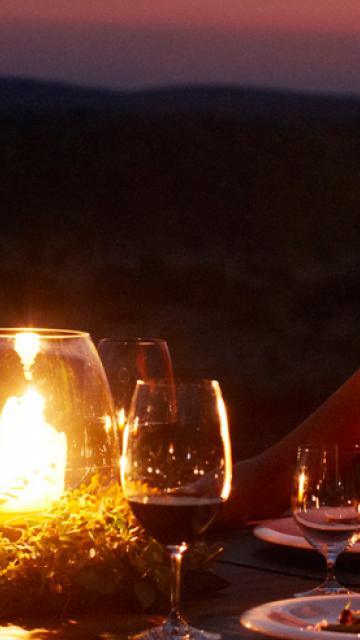 RESTAURANT AUSTRALIA ULURU ON THE MENU
Tuesday, 12 August 2014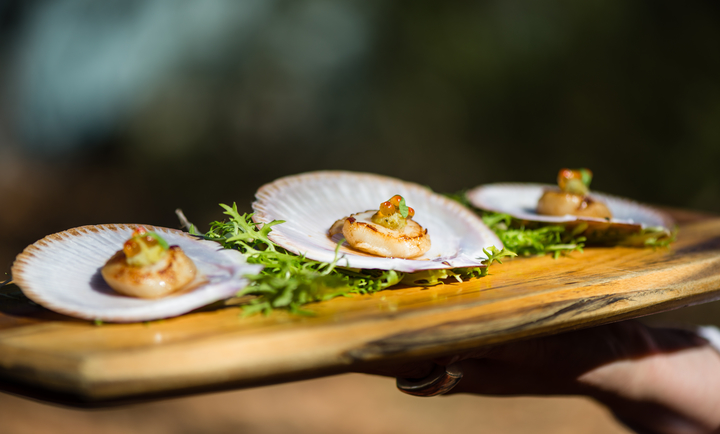 Together with Uluru, food and wine experiences take centre stage as part of a stay at Ayers Rock Resort. From fine dining under the stars to casual lunches by the pool, there are a range of dining experiences at Ayers Rock Resort that incorporate local native ingredients to create Indigenous bush-tucker-inspired outback fare.
Ayers Rock Resort is the epitome of Restaurant Australia featuring some of the most unique produce that Australia offers. With 14 restaurants across the Resort, every menu features unique native flavours either subtly garnishing the dish or playing the hero. While you won't find traditional 'bush tucker' such as Witchetty Grubs on the menu at Ayers Rock Resort, you will find a unique variety of herbs and spices creatively incorporated into the dishes such as Native Basil and Thyme, Wattle Seed, Lemon Myrtle, River Mint, Quandong (Wild Peach), Lemon Aspen and Muntries (Native Cranberries).
Two stand out signature open-air dining experiences at Ayers Rock Resort include the popular award-winning Sounds of Silence and the more intimate Tali Wiru. At Sounds of Silence, guests enjoy outback style canapés to the sound of a didgeridoo atop a sand dune, prior to a three-course bush-tucker-inspired buffet.
At Tali Wiru, the intimate evening commences with Champagne and canapés as the sun sets over Uluru, followed by a four-course table d'hote menu featuring garlic grilled Wagyu fillet and Wattle Seed rubbed Kangaroo Carpaccio. The fine gastronomic fare served at Tali Wiru is matched with the finest Australian wines.
"When guests arrive at Ayers Rock Resort they are looking forward to experiencing the beauty of the destination, the majesty of Uluru and connecting with the spiritual heart of Australia. They are often surprised and delighted to discover the quality and wide selection of dining experiences and the incorporation of bush ingredients that make every stay a little more special," said Ray Stone, Voyages Executive General Manager Sales Marketing and Distribution.
"As significant interest is shown from our guests in regards to products that are unique to our environment, our chefs are finding more and more ways to experiment with these flavours to further enhance our menu offering into the future," added Ray.
For more information, visit www.ayersrockresort.com.au/dining