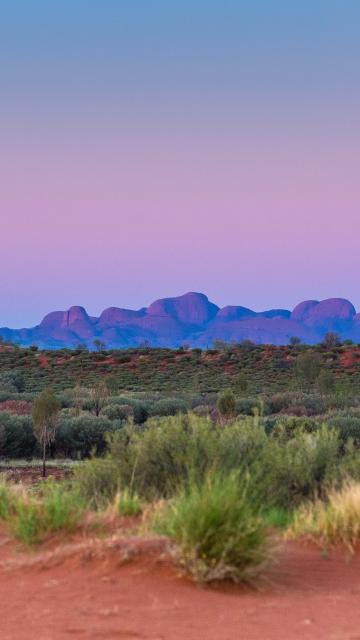 NEW TIME-LAPSE FOOTAGE OF AUSTRALIA'S SPIRITUAL HEART RELEASED
Thursday, 21 June 2018
Amazing new time-lapse footage has been created to capture the essence of the living cultural landscapes of Uluru and Kata Tjuta, showing the changing colours of the desert as day turns to night.
The inspiring new images take viewers on a short journey as they experience an inspiring snapshot of the timeless landscape.
Uluru-Kata Tjuta National Park expands across more than 327,414 acres of Australia's desert outback and is home to two of the world's most iconic rock formations. The spectacular ancient monoliths of Uluru and Kata Tjuta are more than 300 million years old and the area's Indigenous culture dates back more than 30,000 years.
Uluru is the tip of a huge rock made of arkosic sandstone that continues below the ground for possibly 5-6km. The monolith is 3.6km long and 348m at its tallest point: 43m higher than Sydney's Centrepoint Tower, 24m higher than the Eiffel Tower and just 33m lower than the Empire State Building. The colour changes of Uluru result from the filtering effect of the earth's atmosphere on the sun's rays.
Kata Tjuta (meaning many heads) is located 30 km west of Uluru and is made up of 36 domed heads, the tallest of which is around 546m high. This is 198m higher than Uluru.
To receive a copy of the video files please email [email protected]
View this exclusive footage on Ayers Rock Resort's YouTube Channel.