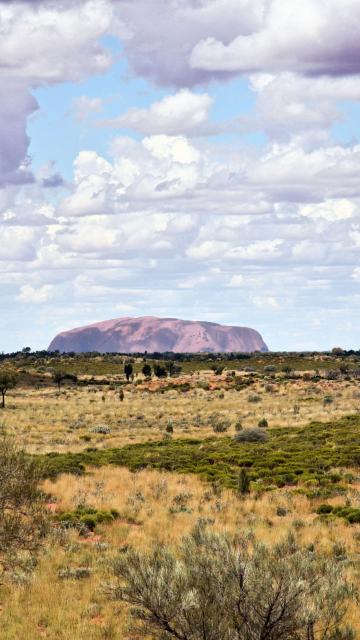 Two New Executive Positions for Voyages Indigenous Tourism Australia
Tuesday, 16 June 2020
Matthew Cameron-Smith has been announced as the new CEO of Voyages Indigenous Tourism Australia. Commencing 10 August, he will assume the role from Grant Hunt who has decided not to renew his contract. Instead, Hunt will join the Voyages Board as a Non-Executive Director.

Hunt has spent two years in the role of CEO restructuring the company and rebuilding the executive and senior management team. His changes resulted in a 43% increase in profitability in the 2018-19FY with 2019 being the most successful year in the company's history. Under his direction, the team has recently finalised a ten-year Masterplan which included an extensive refurbishment of the guest and staff accommodation and public facilities at Ayers Rock Resort and expansion of the Uluru airport with an investment of around AUD$55M. In January of this year, he was awarded the Member of the Order of Australia at the Australia Day awards recognising him for his exceptional contribution to the tourism industry.

Cameron-Smith joins Voyages from his role as Global CEO at AAT Kings, a key partner at Voyages Ayers Rock Resort. He has been with parent company, The Travel Corporation since 2011, previously holding the position of Managing Director at Trafalgar. Prior to that he was with Tourism Australia, working across the UK/Europe markets before returning to Sydney.

"Matthew has had a long and distinguished tourism career," said Rick Allert, Chair of Voyages Indigenous Tourism Australia. "His almost ten years with Travel Corp have provided him with a deep knowledge and appreciation of the Ayers Rock Resort experience and Indigenous culture" he added.

Hunt will work with Cameron-Smith on a transition program until 1 September when he will take up the new Board position.