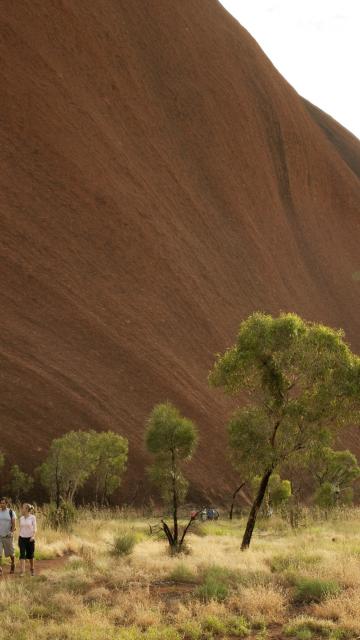 ULURU MOST AWARDED REGION IN AUSTRALIAN TRAVELLER PEOPLE'S CHOICE AWARDS
Thursday, 26 October 2017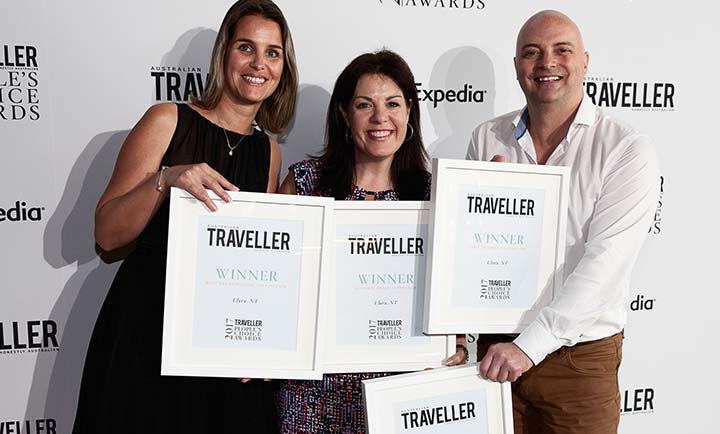 Uluru was a big winner at the Australian Traveller People's Choice Awards announced yesterday, 25th October, at the Sofitel Darling Harbour. The destination was the most awarded region in Australia, scooping five awards: Outback Destination, Outback Adventure, Tour Experience and the coveted Dream Experience and most Recommended Experience.
According to Australian Traveller Editorial Director Leigh-Ann Pow, "Uluru's renaissance is very, very real. Not only do we love the experience but believe every Australian must make the trip."
Voyages Indigenous Tourism Australia's CEO Andrew Williams commented: "This is an overwhelming endorsement for Uluru and we are very proud to have worked alongside the Uluru-Kata Tjuta National Park team to help make this happen."
Since 2012, Ayers Rock Resort has undergone a significant program of refurbishment and rejuvenation and has regained its place at the forefront of Australian tourism with a resort experience that befits the iconic destination of Uluru. Today, guests enjoy an authentic Indigenous tourism experience which includes free daily Indigenous guest activities and a major event program that brings events such as the Tjungu Indigenous Cultural Festival and the globally-acclaimed art installation Field of Light to Uluru.
This year, Ayers Rock Resort introduced Bush Tucker Journeys – designed to bring ancient Indigenous flavours into modern cuisine. Key elements include a free daily Bush Food Experience where guests learn about native ingredients; bush ingredients across all menus at Ayers Rock Resort including outdoor dining experiences Sounds of Silence and Tali Wiru ; Uluru Feastival – a quarterly weekend culinary event celebrating native Australian flavours, and free daily Bush Yarns and Garden Walks where guests learn about hunting and foraging.
The Australian Traveller People's Choice Awards were voted for by more than 5,900 Australian travellers and recognise the best travel experiences and destinations of 2017.
For more information visit www.ayersrockresort.com.au or call 1300 134 044.