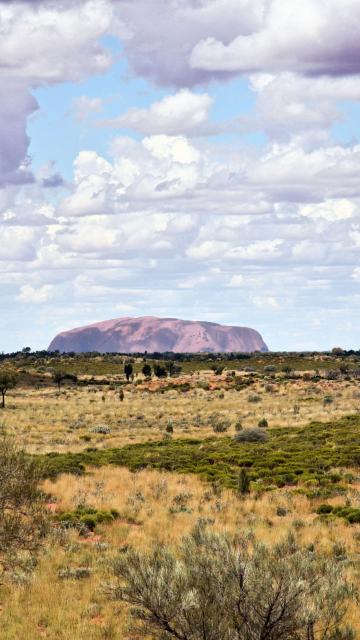 Voyages Ayers Rock Resort Celebrates Naidoc Week
Friday, 21 June 2019
Voyages Indigenous Tourism Australia is delighted to announce a vibrant program of Indigenous activities at Ayers Rock Resort in July to celebrate NAIDOC Week. Each July NAIDOC Week celebrations take place across Australia to celebrate the history, culture and achievements of Aboriginal and Torres Strait Islander peoples.

The program begins on Sunday 7th July with an official launch of NAIDOC Week at Ayers Rock Resort's Town Square. Traditional custodian of the land Leroy Lester will give a welcoming speech, the Aboriginal and Torres Strait Islander flags will be raised during a ceremony and the Mani Mani theatre company will perform an engaging Inma. The 2019 theme of NAIDOC Week is Voice, Treaty. Truth. Let's work together for a shared future.

The following weekend, 13th-14th July, guests at Ayers Rock Resort will be able to enjoy a range of entertainment and activities including painting a wooden native Australian Bilby; learning about unique Indigenous ingredients from award-winning Adelaide Chef Andrew Fielke; Solar Observations with the Resort's Astronomy Team; a session with presenter and Samson and Delilah actor Pascoe Braun; music from Apakatjah combining intricate guitar work with ancient languages; an Art Talk; traditional Torres Strait Islander dancing, and an authentic Anangu entertainment piece based on traditional culture.

Guests will also be able to browse a fascinating selection of market stalls from local and regional Indigenous Artists and Communities including Ernabella Arts - Australia's oldest, continuously running Indigenous Art Centre, Kaltjiti Arts, Niniku Arts, Walkatjara and Tangyentiere Artists, to name a few.

The program works alongside Ayers Rock Resort's regular Daily Free Guest Activity schedule which features Bush Tucker Cooking Lessons, Weapons Talks and Garden Walks.

For more information on NAIDOC Week, visit www.naidoc.org.au
For more information go to: www.ayersrockresort.com.au or 1300 134 044.