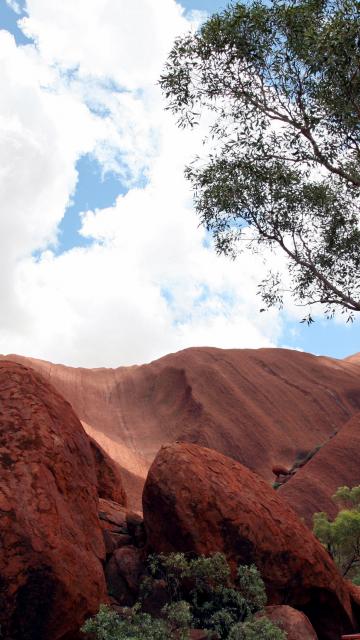 VOYAGES AYERS ROCK RESORT ENJOYS STELLAR SUCCESS AT NT AHA AWARDS
Thursday, 16 June 2016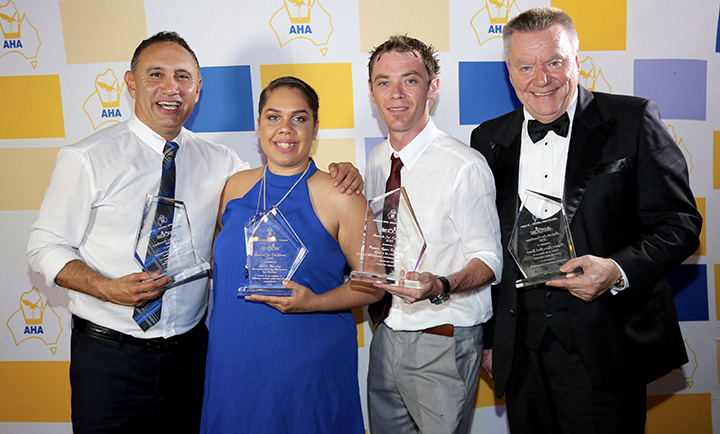 Voyages Ayers Rock Resort enjoyed stellar success at the AHA (NT) Aristocrat Technologies Awards for Excellence on Thursday night picking up four key awards. Industry Rising Star of the Year was awarded to Ashlee Murphy, Best Marketed Accommodation Hotel went to Ayers Rock Resort, Voyages National Indigenous Training Academy was named best Training Initiative and Emu Walk apartments were crowned best Redeveloped Accommodation Hotel.
Andrew Williams, Voyages Indigenous Tourism Australia's Chief Executive Officer commented: "Congratulations to the entire Voyages team on this fantastic achievement and in particular congratulations to Ashlee for her individual recognition and for being such a great role model.
"It is great to see the many achievements at the resort being recognised by the industry – demonstrating the great teamwork that is delivering on our vision for Voyages to be Australia's most respected and successful Indigenous tourism company."
"Voyages is dedicated to fostering Indigenous talent and Ashlee Murphy is a shining example of what young people can achieve when they are given the opportunity. It gives me great pleasure to see Ashlee's talent, dedication to customer service and enthusiasm for her job recognised with this accolade. She is an inspiring role model to new staff members and a great ambassador for Indigenous culture."
Raised in an Indigenous community outside Gladstone, Ashlee joined Voyages Indigenous Tourism Australia's National Indigenous Training Academy in 2013. Here she gained experience in numerous roles across Ayers Rock Resort's hotels, graduating in 2014 with a Certificate III in Hospitality and the coveted Trainee of the Year award. She then took charge of the front desk at Emu Walk Apartments and moved quickly to a senior receptionist role at Desert Gardens Hotel. In the last two years, Ashlee has been promoted twice: first to Front Office Supervisor in September 2015 and most recently to Assistant Front Office Manager in March 2016.
Ashlee was selected to be part of an Indigenous Leadership Program in conjunction with Jetstar in March 2016, where she took part in a custom-made accredited leadership program designed to develop customer service management skills for the hospitality and tourism industry. During a May 2016 visit to Ayers Rock Resort by the Minister for Indigenous Affairs, Senator the Hon Nigel Scullion, Ashlee was presented with an Indigenous Leadership Certificate of Appreciation for her commitment to Indigenous Tourism and her excellence in customer service.
The AHA (NT) Aristocrat Technologies Awards for Excellence are one of the Northern Territory's most prestigious awards for the hospitality industry, highlighting excellence in venues and exceptional staff. Winners qualify as finalists at the AHA National Hotel Awards for Excellence, announced on the Gold Coast in September 2016.
Image Left to right: Michael Parkins, General Manager of Voyages National Indigenous Training Academy; Ashlee Murphy, Industry Rising Star of the Year; Tyron Bennett, Assistant Restaurant Manager at Sails in the Desert Hotel; Manfred Pieper, Ayers Rock Resort's Executive General Manager Operations.