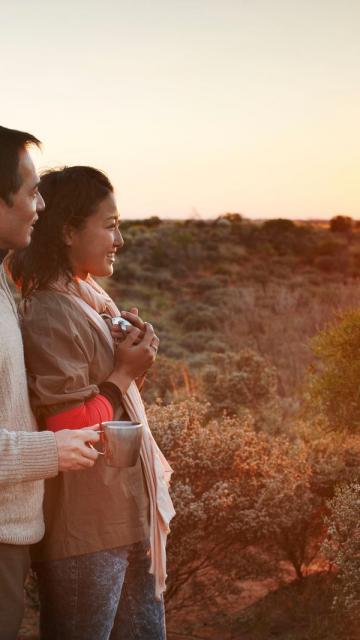 Voyages Ayers Rock Resort Wins at Accor 2020 Pacific Franchise Hotel Awards
Friday, 07 February 2020
Ayers Rock Resort's Outback Pioneer Hotel & Lodge has won the coveted Hotel of the Year accolade at Accor's 2020 Pacific Franchise Awards, held at Pullman Melbourne on The Park on 29 January. Voyages Ayers Rock Resort was also the recipient of the Service to the Community award.

With 102 other Franchise Hotels competing in the Hotel of the Year category, Voyages Outback Pioneer Hotel & Lodge took the title for its record-breaking year of occupancy, rates, guest experience and Accor loyalty achievements throughout the year.

In addition, Ayers Rock Resort's Service to the Community award recognises the work done by its Indigenous Engagement Team and the Anangu Communities Foundation on a range of community programs aimed at supporting local Anangu communities in the areas of health, education and economic prosperity. The award also reflects Ayers Rock Resort's commitment to Indigenous employment and training; the resort currently has 38% Indigenous employment and around 100 students graduate each year from the National Indigenous Training Academy.

"These awards are an outstanding achievement for our Resort. The Hotel of the Year accolade highlights the hard work and exemplary customer service that our Outback Pioneer Hotel & Lodge team delivers on a daily basis", said Voyages CEO Grant Hunt.

"We are also very proud of the Service to the Community award as it reflects our core purpose of creating opportunities for Indigenous Australians through cultural tourism," added Grant.

Grant Hunt was also commended at the Accor 2020 Pacific Franchise Awards for his recent AM (Member of the Order of Australia) award for his significant service to the tourism and hospitality sectors.