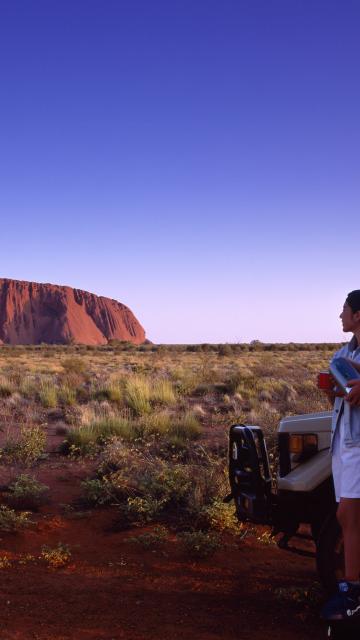 AYERS ROCK RESORT ENTERS HALL OF FAME
Friday, 24 February 2017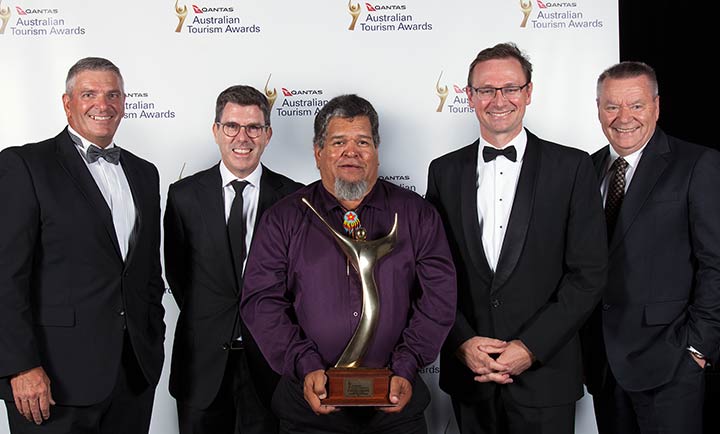 Voyages Ayers Rock Resort has been awarded the Qantas Australian Tourism Award for Aboriginal & Torres Strait Islander Tourism for the third year in a row, gaining entry into the coveted Australian Tourism Awards Hall of Fame.

On receiving the award Andrew Williams, Voyages Indigenous Tourism Australia's Chief Executive Officer, commented: "It is the third consecutive year that Ayers Rock Resort has received this accolade and we are extremely gratified to have entered the prestigious Hall of Fame. Voyages is dedicated to providing guests with authentic Indigenous experiences and creating opportunities for Indigenous Australians through cultural tourism. To consistently be awarded the highest honour in the country for this category is a great endorsement of our success."

"We are also delighted that Voyages Mossman Gorge Centre in Far North Queensland, was also a national finalist in this category, making a very strong result for the Voyages Group".

Sponsored by Qantas, the Aboriginal & Torres Strait Islander Tourism Award highlights tourism operations that demonstrate authenticity and integrity in fostering a greater understanding of Aboriginal and Torres Strait Islander culture, history and traditions.

Ayers Rock Resort was recognised for its significant achievements in Indigenous Tourism, now offering a Resort experience befitting the iconic destination of Uluru. Guests enjoy a daily suite of free Indigenous cultural activities that include bush yarns, garden walks, dance and theatre performances and more. The Resort has also made significant advances in Indigenous training and development through its National Indigenous Training Academy as well as employment, with Aboriginal and Torres Strait Islander staff now representing 36% of the total workforce.

Tourism Australia Managing Director John O'Sullivan commented, "Voyages Indigenous Tourism Australia deserve huge credit for the way they've led our industry in enabling Indigenous Australians to share their culture and tell their stories, both to Australians and increasing numbers of travellers from overseas".


"The investment they've put into tourism product has always been matched by their investment in their people, and the rewards are very evident to see, most recently with Field of Light. To win this award for the third time is a remarkable achievement and gaining entry to the Hall of Fame is something the whole team should be very proud of," he said.

Other finalists in the Aboriginal & Torres Strait Islander Tourism category were Voyages Indigenous Tourism Australia's Mossman Gorge Centre (QLD), Ngurrangga Tours (WA), Aboriginal Cultural Tours (SA), Worn Gundidj at Tower Hill (VIC) and Sand Dune Adventures (NSW).

The Australian Tourism Awards were established by the Federal Government in 1985 and are the tourism industry's peak awards, celebrating and promoting excellence in tourism.