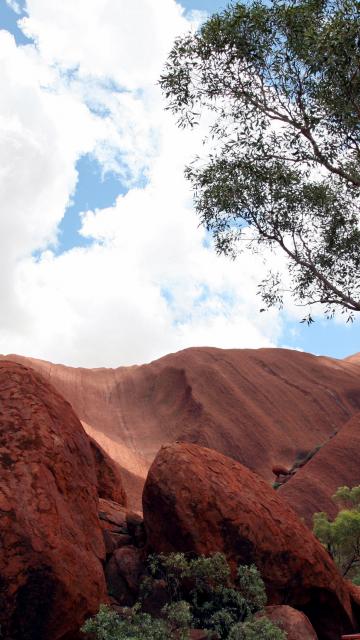 VOYAGES SCOOPS QANTAS AWARD FOR TOURISM
Tuesday, 15 November 2016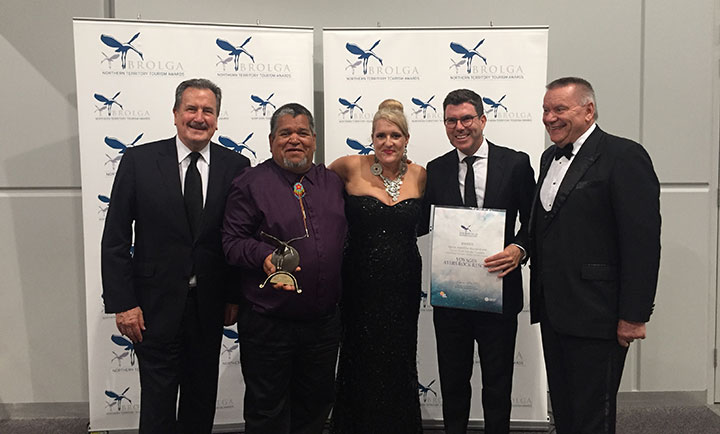 Voyages Indigenous Tourism Australia has once again been awarded the highest honour in Northern Territory tourism, winning the Qantas Award for Aboriginal & Torres Strait Islander Tourism at the Brolga Awards gala event in Darwin Convention Centre on Saturday 12 November, cementing its place as the premier Indigenous experience in the Territory.
"Excellence in Indigenous Tourism is core to our vision at Ayers Rock Resort and to receive recognition for this for the fourth consecutive year is a great testament to the dedication of our team," said Voyages Chief Executive Officer, Andrew Williams.
"Following our Brolga wins in 2014 and 2015, Voyages went on to be awarded a Gold Awards for Aboriginal and Torres Strait Islander Tourism at the Australian Tourism Awards and we are looking forward to competing at the highest level in the country again this year," said Andrew.
The Brolga for Aboriginal & Torres Strait Islander Tourism was awarded for the significant achievements made by Voyages in Indigenous employment, training and development (37% of Ayers Rock Resort's employees are now Indigenous), as well Ayers Rock Resort's wide range of authentic Indigenous guest experiences. These include cultural dance and theatre performances, garden walks, bush yarns and more, and special events such as the vibrant Indigenous cultural festival Tjungu which will return for its 4th year in April 2017.
In accepting the award, Leroy Lester, an Anangu Man and a key member of the Ayers Rock Resort Guest Experiences team, paid a moving tribute to Anangu Elders no longer with us who have passed their stories to him and others to carry forward, and he accepted the Award on their behalf.
In a further endorsement of the destination, an additional 5 Brolgas were awarded to local operators: Uluru Camel Tours picked up Adventure Tourism and Tour & Transport Operators as well as Festival & Events for the Uluru Camel Cup and AAT Kings was awarded Major Tour & Transport Operator and Tourism Restaurant & Catering Services for the Uluru BBQ Dinner.
"We would like to extend our congratulations to our business partners, with whom we work closely to ensure an excellent guest experience at our destination," said Andrew.
Voyages Indigenous Tourism Australia's Queensland property – the Mossman Gorge Centre – was also recognised at the highest level in the Queensland Tourism Awards this weekend. The Mossman Gorge Centre was awarded the Qantas Award for Aboriginal and Torres Strait Islander Tourism for the impressive Dreamtime Gorge Walks which offer visitors a genuine insight into Indigenous Australia and authentic engagement with the local Kuku Yalanji people through incorporating culture, history and storytelling on private Kuku Yalanji country in the heart of the rainforest.
Image (left to right): Ray Stone, Executive GM Sales, Marketing and Distribution, Voyages, Leroy Lester, Guest Activities Ambassador, Voyages, Sara Sarib, Qantas, Andrew Williams, CEO Voyages, Manfred Pieper, Executive General Manager Operations, Ayers Rock Resort.